Indian group GMR eyes Liverpool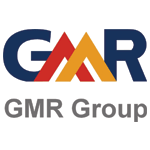 After Sahara India were in talks with sponsoring Manchester United jerseys,another Indian conglomerate GMR Group has emerged as contenders for a stake in Liverpool.
GMR group currently owns Indian Premier League cricket club Delhi Daredevils.They now look to foray into other sports as well.
The leading group members were in Merseyside over the week and sat in the directors' box alongside owners Gillett and Hicks to witness Liverpool draw Arsenal 4-4.
The American owners are looking to refinance the investment they made to purchase the club worth 350million pounds.
After the game the representatives were shown around Anfield by the owners. This followed two hours of discussions earlier.
Other possible suitors include Sheikh Mohammed bin Rashid Al Maktoum of Dubai's ruling family, as well as Nassar Al Kharafi of Kuwait.
The GMR Group is worth 4.2billion pounds as reported by
Sunday Express Sport
Group is currently working on the development of Delhi airport as well.
Labels: Liverpool