Van Der Vaart move to Real Madrid is confirmed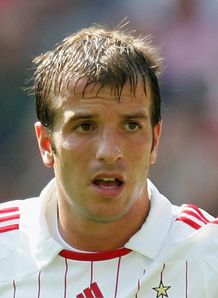 Tomorrow Rafael Van Der Vaart will officially be pronounced as a Real Madrid player.
Dutch international confirmed the news on his personal website after Madrid and Hamburg officials met in London where both the clubs were playing in the Emirates Cup.
His official website read these words :
"Last night (Sunday) everything came together, and I am now moving to Real Madrid,"

"As everybody might know I have always wanted to move to Spain, because I have a strong bond with that country. Now I'm going to play for Real Madrid... it's a dream come true!

"Tomorrow afternoon (Tuesday) I will be presented at Real Madrid. This will be the start of a new chapter in my life. I will do everything to help the team and the club to win trophies!"
The news comes as a positive for the Real Madrid fans who had seen Van Der Vaart's dutch team mate Wesley Senijder being taken off on a stretcher after a strong challenge from Abo Diaby in the game against Arsenal.This has put Sneijder out for at least 6months.
There have also been reports of Real Madrid upping their pursuits for Cristiano Ronaldo,who has been their target throughout the summer.
Good move for Madridistas??
Labels: Hamburg, Real Madrid