Fabregas cleared of allegations of spitting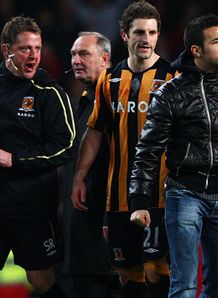 Arsenal's Cesc Fabregas has been cleared of
charges of spitting at Hull assistant manager,Brian Horton during their FA Cup meet in March
.
The player who at that time was not part of the playing team as he was out due to an injury. The FA has now cleared him due to lack of concrete evidence highlighting the players' improper conduct.
He had maintained his innocence throughout whereas Hull City were sure the Spaniard was a mischief maker on that evening.
The two allegations which Fabregas was reported for were his coming down on the pitch after the final whistle and second for his spitting at Hull assistant manager.
Fabregas has been cleared of both and even the match report submitted by referee Mike Riley didn't mention anything like that taking place.